The Art of Play foundation (AoP) works to transform physical education (PE) to make it an essential learning experience for the student of grade 1 to 8, with grade-specific curriculum & assessment .

Their key intervention is called the learning league project, which involves deploying specific variations of football that involves all children in the session through the leadership of the Govt. PET teacher.

Each 45 minute session of the Learning League is curated and handheld by the art-of-play educator as per the overall curriculum framework. 80 of these sessions are structured over 40 schools weeks, within which assessments are conducted to understand student learning improvements. The sessions are designed in such a way that every child gets action time.

The Sports Educator of AoP helps provide the on-field demonstration on the toolkit, handhold and troubleshoot operation issues. Together with teachers he/she will ensure that 100 hours of PE teaching-learning are delivered to students per class.
However, It has been reported that 93.7% of Indian young adults do not have access to organized sports. (Ministry of sports and youth affairs annual report, the government of India).

Further,the 198 Million Indian Children that go to 1.5 Million schools in the country today, on an average receive only 30 mins of instruction time per week. ( UNESCO Report )

The bottom line of the issue is that delivering an inclusive physical education to curate social and emotional skills in children is a challenge that remains unanswered in our country today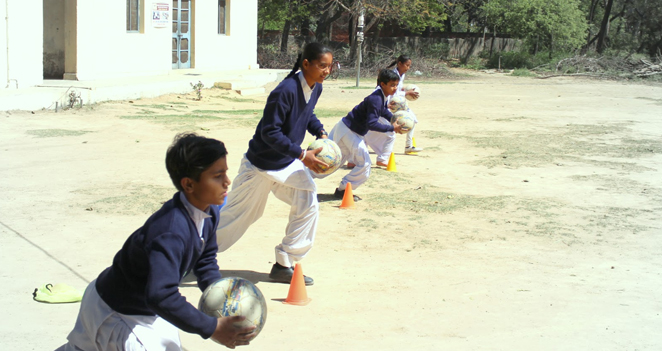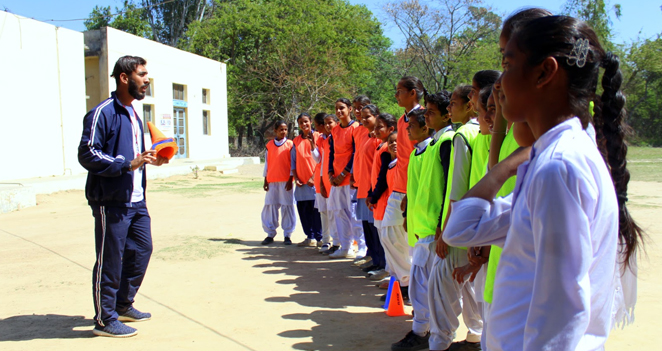 Art of Play uses National Association for Sport and Physical Education Standards (NAPSE) standards for measuring physical skills and Dream-a-Dream Learning Assessment (DLSAS) to measure the social and emotional skills increments in output.

With the Training of Teachers (ToT) model the proposed impact is :


A 20% increase in the physical social, emotional and skills of students
There would be a pool of hundred student-athletes, for every 30 schools
A team of 30 PE teachers trained in assessment processes and curriculum modules
PE teachers shall be assessed and their skills will be improved by 35% to 50%
Execution of interschool sports league (once a year)
With the Direct Impact Model the proposed impact is :


A 30% increase in the physical, social and emotional skills of the students
Every student shall receive 80 PE classes a year, amounting 60 hours of PE
Formation of school team for the inter-school championship
Recognition so far
Art of Play has been invited to work in multiple geographies. The founders have also been awarded fellowships to be work in as entrepreneurs in the education space.
G
o

2C'

s

Involvement

Go2C is helping support Art of Play scale up their Learning League Program in 30 government schools in Faridabad Haryana.Go2C has also helped bridge gaps in the intiative through direct interim funding.

For more information, please visit the project website
www.artofplay.co.in