A School on Wheels for these children with Special Needs, Kalam Express aims to take healthcare and education to the to the door of every CWSN. Equipped with a special educator, a physiotherapist and a speech therapist (on a need-to basis) the bus drives to locations of CWSN every day of the month to impart special education and therapy.

There is a ramp that enables the CWSN to come onboard the bus to learn and play. The bus is also equipped with a library, play-and-learn kits , a television, a laptop and physiotherapy equipment to help facilitate learning. The Kalaam Express is operationally managed with the help of the District Red Cross Society as a part of the district administration efforts to reach out to these CWSN.
Currently there are about 97 children with special needs (CWSN) in various parts of Panchkula who are not able to make use of various formal or special education systems provided by the government.

Their accessibility to the system could be limited due to various factors, some of which are listed below:


Remoteness of location: A few blocks in Panchkula are hilly and remote. Further in some of the villages are not be close to the facility where care for CWSN is provided
Physical limitation: Given their physical and mental states, children with special needs are unable to traverse the long distances
Financial Constraints: The families of these children are unable to afford specialized care from private institutions
Family Structure: Given breadwinners in the household may move out to work in the day, the caregiver to the child (often the mother) may not be able to bring the child to a resource center
Due to these reasons mentioned the number of CWSN who are unable to access government education and health facilities is actually higher. There also are 1000+ CWSN who need help on thier physical and mental needs continually.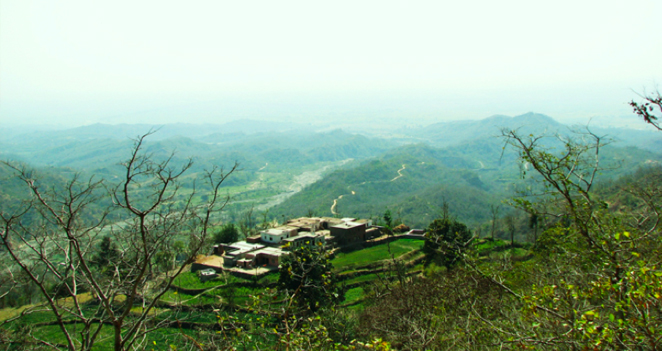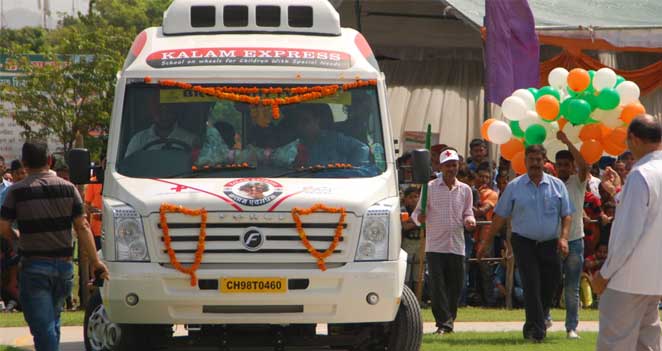 1. The Kalam Express has helped many CWSN find support to be able to continue their regular studies and instill abilities to join a regular school again with motivation from home and the bus.

2. The initiative has helped improve lives of children with Cerebral Palsy

3. The curriculum being imparted by the special educator has helped in an increase of motor skills

4. The Kalam Express is in the process helping many children become a relief to their parents


Recognition so far
1. The Hon'ble Governor of Haryana Shri. Kaptan Singh Solanki launched the project on 15 Aug 2017 in Panchkula, Haryana

2. External Media channels such as the Tribune and websites such as Yourstory have covered the Project, documenting the lives of the people involved
G
o

2C'

s

Involvement

Go2C seeks to work with the district administration and the District Red Cross Society to help finetune the project and establish it at a larger scale.
Success stories
"Disability is just a state of mind"
Here are the CWSN who have proved this statement right by excelling in various fields inspite of their disability and who inspire us in so many ways every day


1.Babita
Babita was born on, April 6, 2003 with 90% intellectual disability in a poor family of Kalka village of Haryana. She was enrolled under home based education in the age of 7 years. She was unable to come school independently as she has problem in locomotion.

Her life changed at the age of 12th year when kalam express started coverage of home based CWSN. With immense support from her family and great efforts of special educator and physiotherapist she managed to continue her studies in regular school classroom. Now she is totally mixed up with peers, classmates and teachers. Her class teachers help her to meet every necessity in the classroom. She is also actively participating in the co-curricular activities in the school.


2.Zujhar Singh
Zujhar Singh born in Karanpur village of Haryana on May 21, 2006 is affected with cerebral palsy in whole his body. He was enrolled under home-based education in the age of 6 years. At that time he was not even able to move his body parts.

Kalam express which was started in august 15, 2017 has totally changed his life, as the special educator and physiotherapist attend him at his home and provides their services. The child was not even do movement of limbs and respond on interaction. But after the services of physiotherapist and immense training of special teacher he is now able to sit independently, walk with support and also express his feelings with gestures. His parents also showed keen interests and follow the same as suggested by the physiotherapist.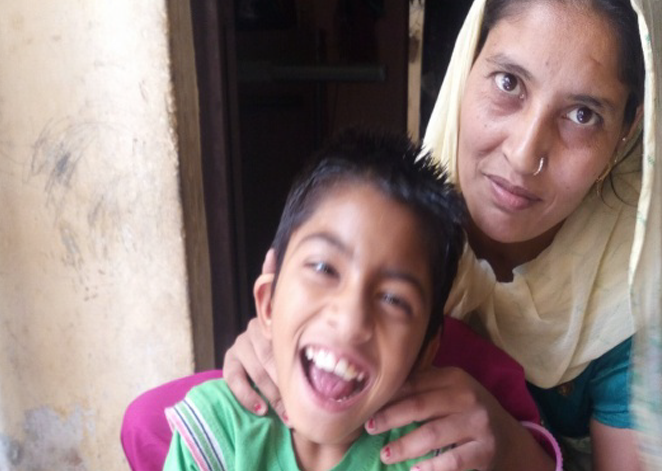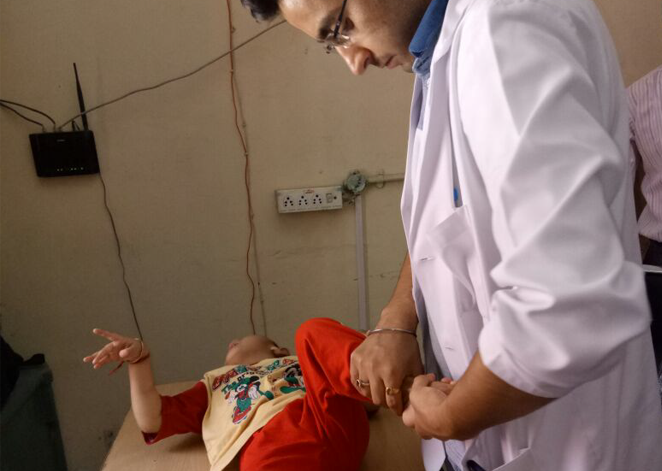 For more information, please visit the project website
www.redcrosspanchkula.com/kalam express