Mauna Dhwani Foundation is a not-for-profit social enterprise registered in Bengaluru, India. It aims to facilitate the revival and resurgence of personal and community identities by enabling the disenfranchised sections of society find their powerful voice and therefore their rightful place. The Foundation's efforts are primarily focused on rehabilitation of women survivors and marginalized communities, the goal being to enable their integration into mainstream society through a holistic three-pronged methodology that includes:

The essence of Mauna Dhwani is in the role it envisages for itself: the role of facilitating the transformational journey from lack of identity, lack of a voice and the silence of exclusion 'Mauna', to the liberating assertive and inclusive voices of individuals and communities, the 'Dhwani'.

Mauna Dhwani seeks to enable sustainable livelihoods through the revival of cotton weaving in the villages of Chuliaposi and Machia. It will work with the weavers to instill skills and a growth mindset , while facilitating networks and market spaces. In addition , Mauna Dhwani wants to address the desertification issue there, and also faciliate access to health and education.
Chuliaposi and Machhia are villages in the northern part of the state of Odisha in India, where the majority of the population are weavers. The slow death of the handloom industry over the last two decades (due to the ineffective implementation of laws protecting their craft from power looms), coupled with weak co-operative alliances and the lack of access to a marketplace led to insurmountable debts, culminating in cases of suicide amongst this community.

Uncertain about their future and staring at starvation, the craftsmen who in the past were engaged in crafting some of the most intricate heritage weaves had to resort to taking up agricultural and other manual labour both within and outside their villages. As the water conditions in the villages are abysmally poor, farming has become a one season activity leading to malnourishment and a struggle for sustenance.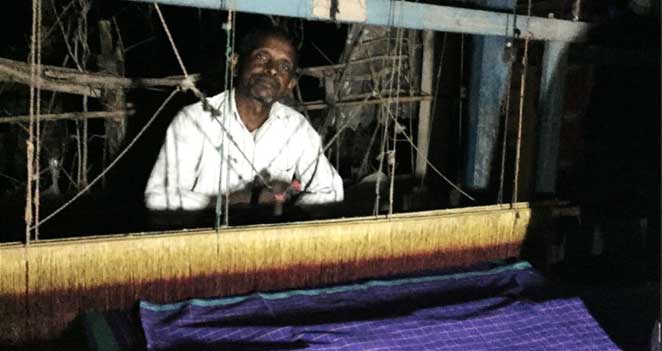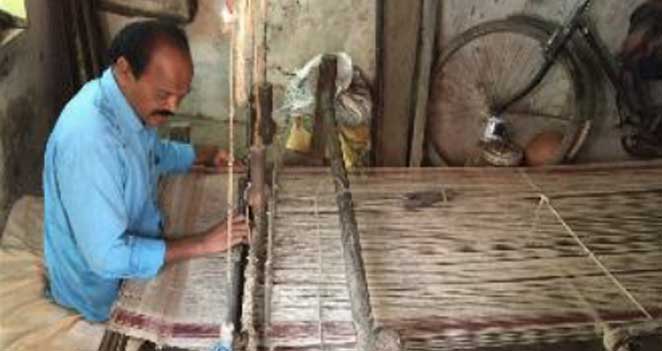 The project got formally inaugurated in accordance at Chuliaposi with the local customs on 20th April 2018. The pilot community center is under construction right now in a converted live-stock shed and will accommodate 4 looms. The pilot training on the first set of identified weaves is completed, and the project is moving toward the production stage. Access to eye healthcare has also been initiated. so that the weavers can comfortably be able to do weaving. About 250+ weavers will benefit through the initiatives.
G
o

2C'

s

Involvement

Go2C is working closely with Mauna Dhwani, helping them faciliatate various bits of the intiative in partnership with grassroots organisations on the ground. It has also been helpful in creating partnerships for knowledge and funding. Go2C also seeks to bring the Aloka Vision program for access to eye care to each of the weavers. It is also helping out in Government Co-ordination.

For more information, please visit the project website
www.maunadhwani.org