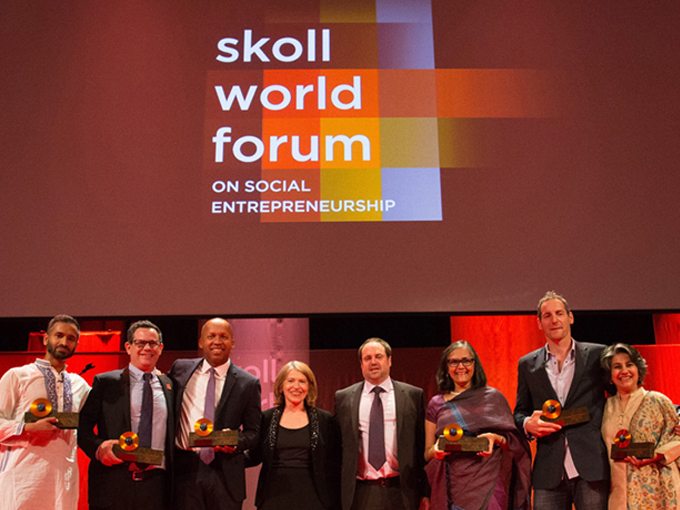 About 24 hours ago, the US Labor department revealed to the world that about 3.3 Millions Americans filed for unemployment (1), in what is a nationwide crisis in the face of the novel coronavirus COVID-19. Even worse off are an estimated 450 million daily wagers in India, (2) whose earnings have disappeared owing nationwide lockdowns leaving many hungry, homeless and in dire need of care. Such desperate gray rhino events (3), call for breakthroughs and disruptive solutions that can move to be sustainable. This scenario is a calling card for class known as Social Entrepreneurs, resolute people who want to shift the equilibrium positively, possessing the courage and fortitude to creatively design innovations that can create a lifetime of change (4). And the Skoll Foundation is all about that.

From helping bring access to essential healthcare in Liberia wherein the Last Mile Health, a Skoll Awardee is creating opportunities towards community health in the middle of a underserved, remote rainforest village to helping two million Pakistani children meet with their education meaningfully through IDSP's work, the Skoll foundation is hedging their hearts and money behind the most sustainable solutions driven by social entrepreneurs across the globe.


The Skoll foundation was started by
Jeff Skoll
, the first employee and president of Ebay, in 1999 in pursuit of a more peaceful, prosperous, and sustainable world. The mission of the Skoll Foundation is to drive large-­scale change by investing in, connecting, and celebrating social entrepreneurs and the innovators who help them solve the world's most pressing problems
(5)
. Since 1999 the foundation has put their weight behind 135 social entrepreneurs working to address pressing world problems in 6 thematic areas, across 5 continents, collectively investing 763 million USD into their work.
TSince 2004, Skoll brings together a diverse group of innovators, thought leaders and artists together every year at the Said Business School, University of Oxford at the
Skoll World Forum
, celebrating them and their work. Further, these events become melting pots of ideas, learning and inspiration that they can take back to their respective continents creating a more connected and mutually cohabiting planet. The forum also hosts an exclusive session for
Cordes Fellows
, who regroup towards the focused growth of social entrepreneurship in OECD Nations. The Cordes Fellowship is a week-long program for selected invested social entrepreneurs from across the globe held in Mexico each year, and is hosted by the
Opportunity Collaboration
, a global network of leaders dedicated to building sustainable solutions to poverty and injustice.
The Skoll Model is somewhere akin to ours at Go2C, where we put our shoulders alongside early and mid stage social entrepreneurs, being handymen to help them solve India's pressing problems. I would like to shed light on two of our entrepreneurs to help illustrate Go2Cs approach.
Attapadi is a backward revenue block in Palakkad Kerala, with a population of 64,18 (Census of India 2011), with one third of its area under protected reserve forests. Half of its population are tribals spread across 188 underserved remote hamlets with poor access to basic services, leading to low health indices. In practical terms this means that a pregnant tribal woman there has no access to trained care simply because of her location.
In such a scenario, Dr. Narayanan moved to Agadi, Attappady in 2000, treating people with selfless commitment
(6)
In 2004, he started the
Swami Vivekananda Medical Mission (SVMM)
as a Mobile Medical Unit serving a few tribal hamlets in the area. His work has persevered over the years, growing into a full fledged 30 bed modern hospital facility, a school for 280 children (including 125 tribal children from whom education and care is free of charge), a computer center and several livelihood activities. Social entrepreneurs like him respond to needs and capitalize on opportunities to serve, creating what is life changing for a tribal man or woman, sustainably.
Another is the story of Atchuta Rao, who found himself an entrepreneur at a tender age, given the hard circumstances of his upbringing. To support his family, he would sell snacks made by his mother every morning as an eight year old. He then carried lemons to school to sell to his friends and teachers during the lunch break, and later in the evening he would sell ice cream in front of the village temple ! Working up hard to get himself educated and helping others on the way, he began to envision a world where people could meet challenges, ushering them towards sustainable methods that would lead them to secure consistent livelihoods.
ESTAH
was born out of this vision to bring such a spirit of social entrepreneurship in India's villages, especially among farmers. His innovations on
multi-cropping
on a single acre to deploying existing techniques such as zero till, have helped many a farmer. His work in partnering with farmers has nurtured at least 15 social businesses that have benefitted 2.7 million people across the south of India.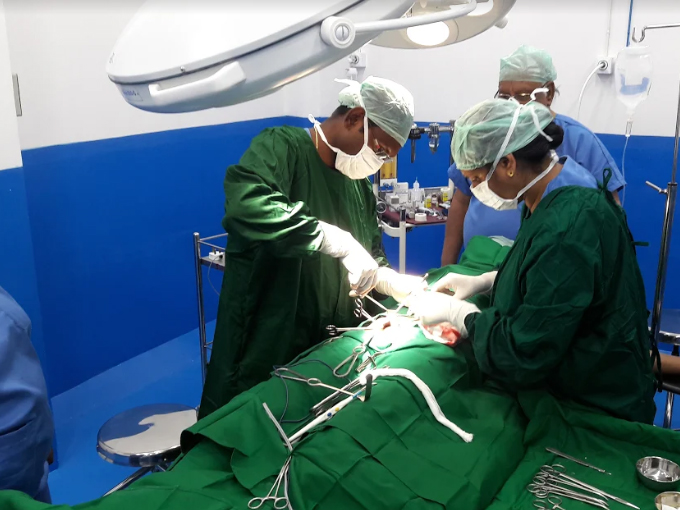 Enabling Remote Secondary Health
Credits: SVMM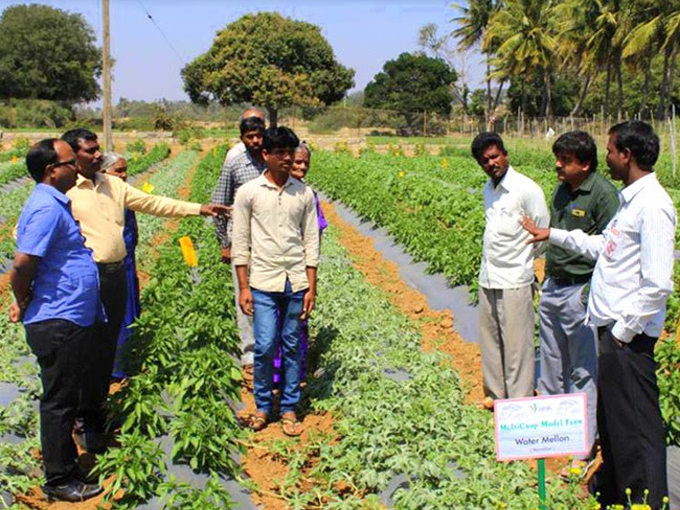 Atchuta's Multi Crop Farm
Credits:
GAP
This is the very purpose why Go2C exists, to create an ecosystem for social entrepreneurs like Atchuta Rao & Dr.Narayanan, engaging the appropriate levers of corporates, nonprofits and governments. We partner with such enlightened individuals or communities to help them realise their vision. This is the very reason
Rajesh Unni
,
Lijo Chacko
,
Sanjeev Namath
&
Vishnu Swaminathan
, the founders of Go2C came together to start Go2C in 2016.
This year
Lijo Chacko
, Executive Director at
Go2C
was to represent us at Oxford, at the Skoll World Forum 2020. He, being a
Cordes Fellow
too, was also to have meetings on the sidelines with fellow alumni to advance the cause of SVMM and ESTAH. However in the changed circumstances he will be representing us at the online version of the Forum.
Further as the Go2C model evolved post 2016, we saw needs that were asked to be met at a global stage, as the rubber met the road. In order to tie ourselves into the global network we envisioned a stage where the world would be seen as a single large family, in our thought and deed. The
Vasudhaiva Kutumbakam Foundation (VKF)
was born out of this desire to partner with initiatives across
six nations in Africa and Asia
, helping social entrepreneurs meet with the most pressing problems locally.
Through Skoll's networks and expertise, Go2C & VKF hope to bring focus to committed entrepreneurs like Dr. Narayanan and Atchuta in India and World. We also look to grow in our understanding and abilities to further the mission of social entrepreneurship.
Sam Dasuru
Associate - Partnerships
Government to Citizen Changemakers Foundation
Young India Fellow
Class of 2016

Banner Credits : Skoll World Forum 2016
Thumbnail Credits : Skoll Awards NPR Article